3D Dog Training LLC  is a privately run training group located in  northeastern Pennsylvania. We offer day and evening group as well as private classes in agility, obedience, and rally. We host six CPE agility trials in Northeast Pa  and hope to add additional events soon. Our agility students successfully compete successfully in several agility venues. Our obedience and Rally students have titled dogs in rally and obedience with many top scores in rally. All of our training methods are designed to build a strong bond and trust between you and your dog giving you a happy willing worker. Our training classes are held outdoors in Perkiomenville, Pa from early April until December.  

We offer all levels of agility classes starting with a puppy foundation class and continuing through the Advance or Masters level. Our Puppy and Foundation skills class uses gates to teach the dog and handler all the flat work skills needed to be successful on a course including front crosses, rear crosses, blind crosses, lead outs, and targeting while introducing the dog to the equipment separately from sequences and without the stress of teaching the handler skills at the same time. We also have special skills agility classes offering training for distance, directional commands, discrimination, and problem solving. We have ample equipment to meet everyone's needs. Advance and Intermediate classes work several different courses or sequences every class usually doing a full course and then several separate sequence areas. In addition, we teach all the different venues titling games classes to our students, so you will understand the rules and strategy of the game. 

We currently offer three levels of  Rally classes starting with Novice and working through the Excellent Level. Dogs are required to have attended an obedience class prior to starting rally. By the end of your first seven-week rally class, you should know and understand all  Novice level signs and should be preparing for the ring. Our rally classes stress the importance of positive training methods, briskness, and praise to build the teamwork expected in rally.

We offer several obedience classes including puppy socialization, basic obedience, and competition level classes. In our obedience classes, we will work to develop a strong bond and trust between you and your dog by using positive training methods to teach the dog what you expect them to do. Not only will you learn the basic obedience but we also teach different games to help you get and keep your dogs attention, develop learning skills and keep training fun and exciting for both members of the team. 

We also offer a Problem Dog Class for those of you with a dog that is displaying aggressive or destructive and unacceptable social behavior. This class will help you to deal with and attempt to solve your dog's serious behavior problems.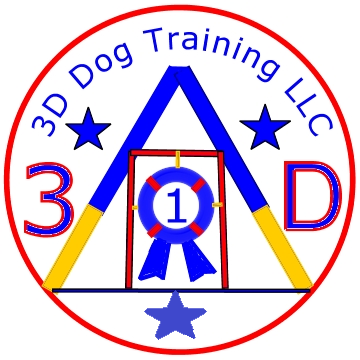 You are visitor number: 91692